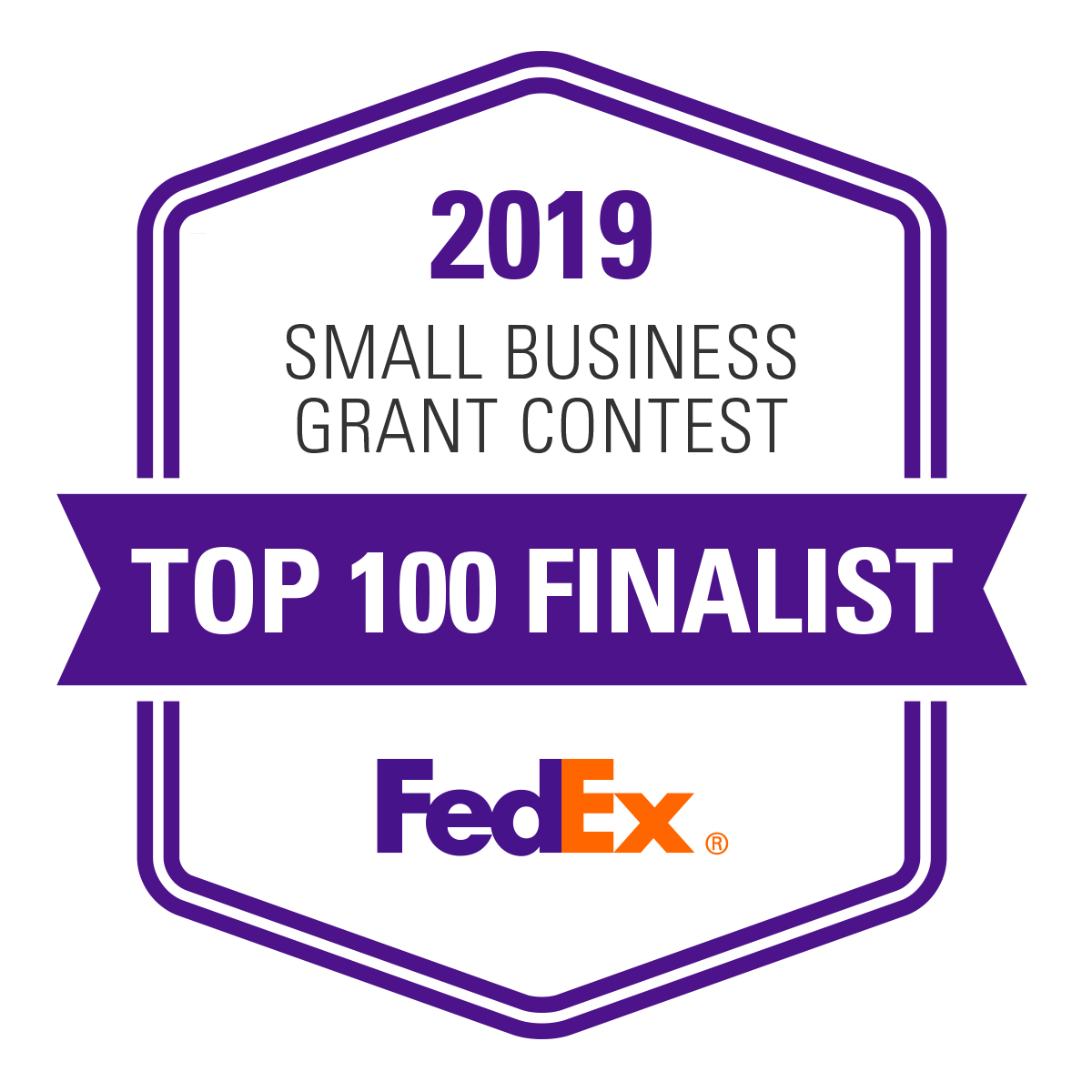 Mobile Dental Hygiene of St. George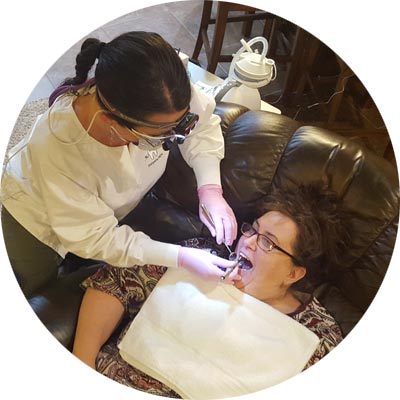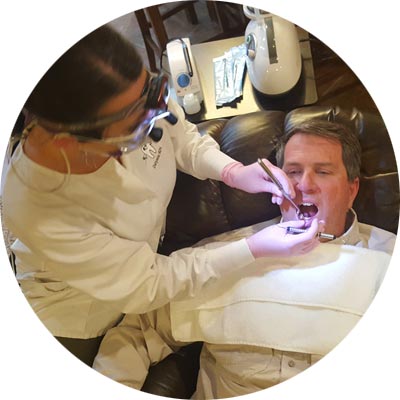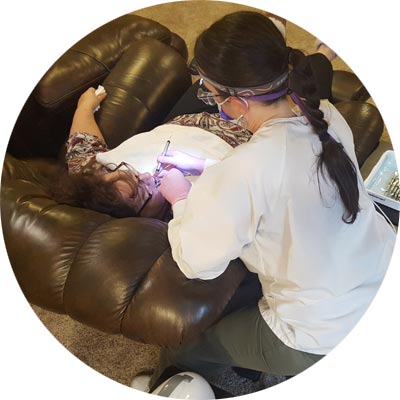 Mobile Dental Hygiene of St George is committed to help you and your loved ones in Washington County obtain quality, compassionate, comprehensive care through every season of life.
Mobile Dental Hygiene is here to provide all preventive and non-surgical periodontal services to those who are residing in Assisted Living and Nursing Home facilities as well as those who are homebound and unable to walk through the traditional dental office door.
We bring our portable equipment and expertise to you.
Mobile Dental Hygiene collaborates with a local St. George dentist who will evaluate radiographs (x-rays) taken and diagnose any restorative recommendations through a tele-consult and/or case presentation by the hygienist.
We believe prevention should be accessible and affordable which is why most services are provided on a flat rate, per visit cost. Contact us today to make an appointment.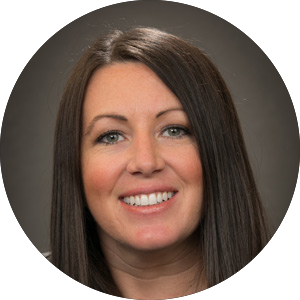 Danyelle started working as a dental assistant in 1997 and has been a Registered Dental Hygienist since 2005 when she graduated top of her class clinically from what is now known as Dixie State University. Besides the top clinical award, she also received the 2004 Student of the Semester award and the 2005 Utah Campus Compact award, which is given annually to only one student, faculty and community member from every school in the state for recognition of their service learning collaborations. Upon graduation from the dental hygiene program, the American Dental Hygienists' Association (ADHA) and Utah Dental Hygienists' Association (UDHA) awarded Danyelle with their Future Leader Award. She has been a proud member of her professional association ever since, including her years as a student. The ADHA and UDHA have allowed her numerous volunteer and leadership opportunities throughout the years.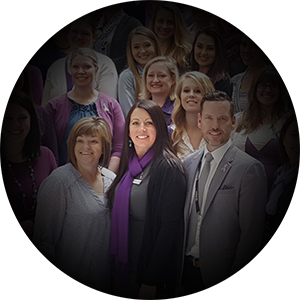 One of Danyelle's proudest accomplishments is her volunteer work as the UDHA Legislative Chair. With the help of her committee, she successfully led her association through the process of passing Utah Senate Bill 177 which allows people who cannot walk through the traditional dental office door, direct access to a dental hygienist for preventive and therapeutic oral health services.
Danyelle loves being a dental hygienist and is known for providing gentle, thorough, comprehensive care with honesty and integrity. She values treating her patients as a whole person, not just a mouth, through every season of their life and meeting them where they are with their oral health goals. So whether you're looking to continue the care you've always received or are looking for a fresh start, Danyelle is excited to help you obtain your optimal oral health. Contact us today to make an appointment.
The Mouth And Body Connection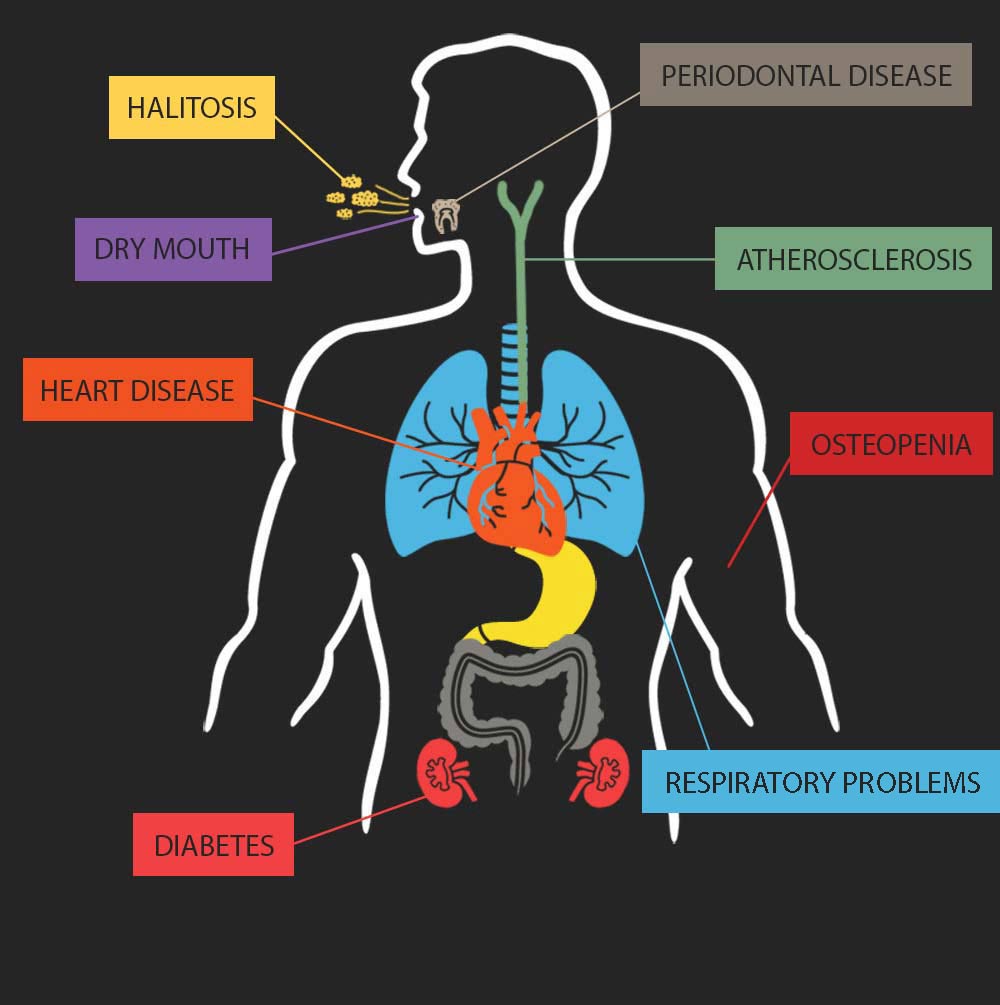 Halitosis (Bad Breath)
Lack of regular brushing and flossing leaves food particles wedged between the teeth that collect bacteria and emit chemicals, like hydrogen sulfide—the same compound that gives rotten eggs their characteristic smell.
Xerostomia (Dry Mouth)
Dry mouth leads to not only bad breath, but increases the risk of cavities and mouth infections.  More than 400 of the most commonly prescribed medications are the most common cause of dry mouth.  Contact us to discuss ways to alleviate the condition.
Atherosclerosis / Stroke
High levels of disease-causing bacteria in the mouth can lead to clogging of the carotid artery and increased risk of stroke.  There is consistent and strong epidemiologic evidence that periodontitis increases risk for future cardiovascular disease.
Severe Osteopenia
Reduction in bone mass is associated with gum disease and related tooth loss.  Severity of osteopenia has been connected to tooth loss in post-menopausal women.
>>LEARN MORE
Oral Health Services
Radiographs (X-rays)
Periodontal Exam (assessment of the gums and bones supporting the teeth)
Individualized Dental Hygiene Treatment Plan
Oral Cancer Screening
Dry Mouth Evaluation
Patient Specific Oral Hygiene Instruction
Denture Cleaning & Labeling
Restorative Evaluation via Tele-Consult with a Dentist
Preventive Services
Prophylaxis (preventive dental cleaning)
Topical Fluoride Treatments
Sealants
Therapeutic Services
Treatment of Moderate-Severe Gingivitis
Scaling & Root Planing for Treatment of Periodontal Disease
Periodontal Maintenance Therapy
Sensitive Tooth Treatments
Special Care Products
Follow-up Care